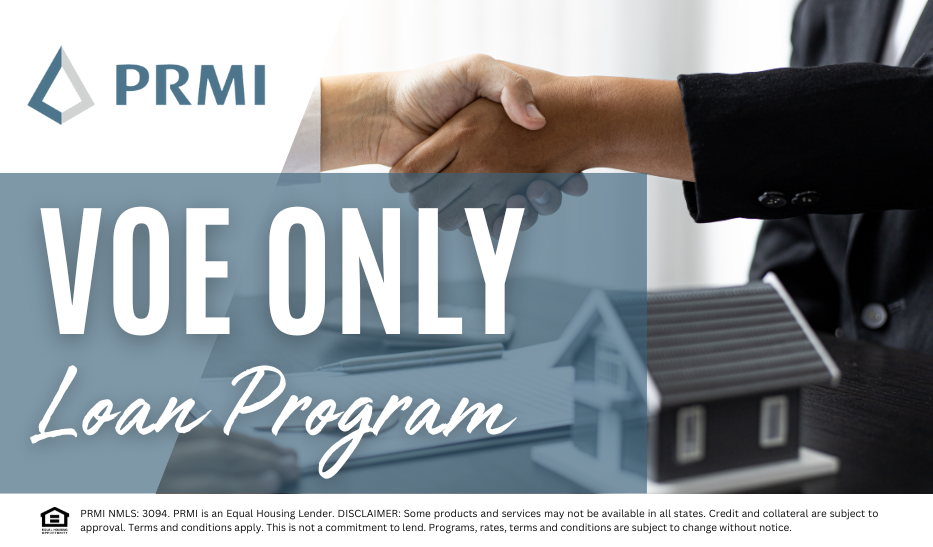 VOE Loan Program only requires a verification of employment (VOE) only for income qualification, No other income documents are required. This loan program can be used by employees to qualify for a mortgage loan with only a VOE for purchase, rate & term refinance or a cash-out refinance. In the dynamic landscape of real estate and mortgage financing, staying ahead of the curve is crucial for both homebuyers and industry professionals. One innovative solution that has gained traction in recent times is the Verification of Employment (VOE)-Only loan program. You can get started today by calling the John Thomas Team at 302-703-0727 or APPLY ONLINE.
What is a VOE Only Loan Program?
Traditionally, mortgage applications involve a thorough examination of various financial documents, including tax returns, pay stubs, and bank statements. However, the VOE loan program take a different approach by relying primarily on the Verification of Employment. This simplification not only expedites the loan approval process but also opens up opportunities for a broader range of borrowers.
VOE Only Loan Program Guidelines
The VOE Loan Program has the following loan program guidelines in order to qualify:
80% LTV for Purchase & Rate/Term Refinance
75% LTV for Cash-Out Refinance
VOE completed by borrower's employer
First Time Buyer up to 70% LTV
Max Loan Amount up to $4 Million
Minimum Loan Amount is $100,000
Minimum Credit Score is 600
No W-2, No 4506, No Pay Stubs, & No Tax Returns
Must have 2 year history of employment (Different employers ok)
Two month Bank Statements to support income
Cannot Be Employed by a Family Member
What Are the Eligible Property Types for a VOE Loan?
The following property types are eligible for the VOE Loan Program for purchase or refinance:
Single Family Residence
Town homes
2-4 Unit Property
Condominiums
Non-Warrantable Condos
Condotel
Benefits of the VOE Only Loan Program:
Streamlined Process: One of the most significant advantages of VOE-Only loan programs is the streamlined application process. By focusing on employment verification, lenders can quickly assess an applicant's financial stability, reducing the time it takes to approve and close a loan.
Reduced Documentation: With traditional mortgage applications, borrowers often find themselves buried under a mountain of paperwork. VOE-Only programs alleviate this burden by minimizing the required documentation, making the application process more accessible and less overwhelming.
Expanded Eligibility: Many potential homebuyers may have stable employment but lack the income doucmentation to support the income on tax returns or pay stubs. VOE-Only loan programs provide an alternative for these individuals, expanding homeownership opportunities to a broader demographic.
Quicker Closing: The simplified nature of VOE-Only loan programs translates into faster closing times. Homebuyers can experience a more efficient and straightforward journey from application to the keys of their new home.
How Do You Apply for a VOE Loan Program?
Ready to simplify your path to homeownership? Explore the benefits of the VOE Only Loan Program and unlock a faster, more streamlined mortgage experience. Say goodbye to cumbersome documentation and hello to a straightforward application process that puts your employment history in the spotlight. Don't miss out on the opportunity to enjoy competitive interest rates while accelerating your journey to owning your dream home.
Take the first step towards a hassle-free homebuying experience—Click here to APPLY for the VOE Only Loan Program and start your application today or give the John Thomas Team a Call at 302-703-0727. Your dream home awaits, and we're here to make the process smoother than ever. Seize the opportunity and make homeownership a reality with the efficiency and simplicity of the VOE Only Loan Program.