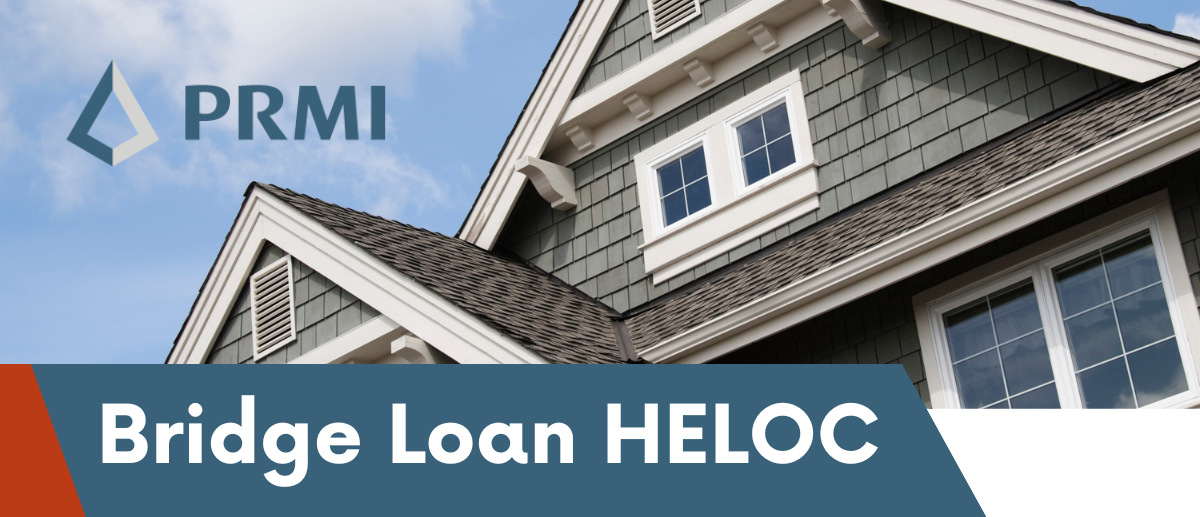 Bridge Loan HELOC leverage your current home's equity to ensure smooth home transitions with no home sale contingencies. For homeowners embarking on the exciting journey of buying a new home while still holding on to their current property, the challenges can be quite demanding. This is where Bridge Loan HELOCs (Home Equity Line of Credit) come into play as a valuable financial tool. In this blog post, we'll delve into the world of Bridge Loan HELOCs tailored to homeowners who need to unlock the equity in their current home to facilitate the purchase of their dream home. Get Started Today by calling the John Thomas Team at 302-703-0727 or APPLY ONLINE.
What are the Bridge Loan HELOC Guidelines?
Bridge Loan HELOCs offer a lifeline for homeowners seeking financial support during the transition to a new home. A Bridge Loan is a short term loan that can help you easily finance your new home purchase. These loans are typically between six to twelve months. The Bridge Loan uses your current home as collateral for money for down payment & closing costs on your new home purchase. Here are the crucial guidelines you need to consider when applying for a Bridge Loan:
Minimum Loan Amount is $50,000
Maximum Loan Amount is $1,000,000
Minimum Credit Score is 680
Maximum LTV is 80%
Occupancy is Primary Residence Only on the subject property
Available for First Lien Position Only (Must pay off current first mortgage)
Property May be currently listed for sale on the MLS but not required
No lien applied to the future home purchase
Bridge Loan Highlights
Bridge Loan HELOCs are a valuable resource for homeowners looking to access their home equity for the seamless purchase of a new property. The following are the highlights of the Bridge Loan HELOC Program:
Creditworthiness: Lenders will assess your credit score and financial history to ensure you can handle your current mortgage while taking on a new loan.
Home Equity: To qualify, you'll need a substantial amount of home equity. The amount you can borrow is generally based on your home's appraised value minus your outstanding mortgage balance up to 80% of the Value.
Loan Amount: These loans typically cover the down payment on your new home and other related expenses. The specific amount you can borrow depends on your financial situation and available equity.
Interest Rates: Interest rates for Bridge Loan HELOCs are often variable, typically linked to the prime rate. It's vital to fully understand the terms as these rates can fluctuate during the loan term.
Loan Term: Bridge Loan HELOCs usually have a relatively short-term duration, usually 6-12 months, providing financial support during your property transition.
What are the Eligible Property Types for a Bridge Loan?
Bridge Loan HELOCs can be applied to various property types, ensuring flexibility in your real estate endeavors. Eligible properties for a Bridge Loan include:
1 Unit Property
SFR
PUDs
Townhomes
Warrantable Condos
How Do You Apply for a Bridge Loan HELOC?
The application process for a Bridge Loan HELOC is a series of manageable steps that will equip you with the financial support needed during your property transition:
Reach Out to a Lender: Start by finding a reputable mortgage lender such as the John Thomas Team with Primary Residential Mortgage, experienced in Bridge Loan HELOCs. We will guide you through the requirements and assist with the application process.
Document Collection: Prepare the necessary financial documents, including tax returns, bank statements, and details about your current mortgage.
Property Appraisal: Your lender will arrange an appraisal of your current property to determine its value and calculate your available home equity.
Loan Approval: Once your financial situation and property appraisal are reviewed, your lender will approve your Bridge Loan HELOC application.
Loan Disbursement: Upon approval, you can access the funds you need for your new property purchase while retaining ownership of your current home.
Repayment: You will be required to repay the Bridge Loan HELOC when you sell your existing property or within the specified loan term.
You can Get Started today by calling the John Thomas Team at 302-703-0727 or APPLY ONLINE. Bridge Loan HELOCs are a valuable resource for homeowners looking to access their home equity for the seamless purchase of a new property. Whether you're upsizing, downsizing, or making an investment, Bridge Loan HELOCs serve as a bridge to cross the sometimes turbulent waters of real estate transactions, providing you with peace of mind throughout the process.