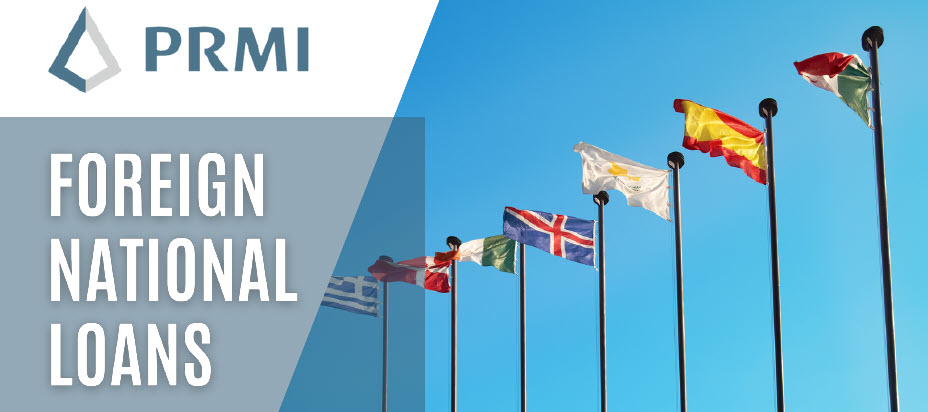 Foreign National Loans for purchase or refinance of investment properties in the United States by International borrowers. Are you a non-U.S. citizen dreaming of owning property in the United States? The American real estate market has long been a beacon of opportunity for investors and homeowners from all over the world. However, securing a mortgage as a foreign national can be a complex and daunting process. The good news is that there are specialized loan programs designed to make property ownership in the U.S. a reality for non-residents. The John Thomas Team with Primary Residential Mortgage is proud to offer financing for Foreign Nationals for non-US Citizens to invest in the United States Real Estate Market, give us a call at 302-703-0727 to get started or APPLY ONLINE.
What are the Guidelines for Foreign National Loans?
PRMI Foreign National Loans offer financing for the purchase or refinance of investment properties only for Non-US Citizens. Our Foreign National Home Loan Program offers overseas borrowers who do not live or work in the United States the opportunity to invest in the U.S. Real Estate Market by avoiding the strict credit and income documentation requirements required for traditional loan programs. The Guidelines for Foreign National Loan Program are as follows:
Non-Owner Occupied 2nd Homes & Investment Properties Only
Up to 75% LTV on Purchase Transactions
Up to 70% LTV on Refinance Transactions
No Income, Job, or Credit Required
Foreign Credit Reports Allowed
Do Not Need Social Security Number, Green Card or Visa to qualify
DSCR Loan Guidelines used for Qualifying from Cash Flow of Property or income & employment verification from Country of Origin
Loan Amounts Up to $25 Million
Minimum Loan Amount is $100,000
No Reserves Required
Foreign Assets Allowed to Be Transferred Directly to Title
5 Yr / 7 Yr ARM & 30 Year Fixed Loan Options
Letter of Good Standing with Current Financial Institute or Foreign Credit Report
What are the Eligible Property Types for Foreign National Loans?
The eligible property types that qualify for financing under the Foreign National Loan Program are as follows:
1-4 Unit Single Family Properties
Planned Unit Developments (PUD)
Townhouses
Condominiums
Non-Warrantable Condos
Condotels
Short Term Rentals Allowed
Do You Have to Have a Social Security Number (SSN) to Qualify?
No, you are not required to have a U.S. Social Security Number to qualify for a our Foreign National Home Loan Program.
How Do You Apply for a Foreign National Loan?
Remember, you can be eligible for a home loan even if you're a foreigner. You don't need to live in the U.S. to qualify for financing. foreign national loan programs offer a gateway for non-U.S. citizens to fulfill their American real estate dreams. With careful planning, proper documentation, and the right lender by your side, you can turn your property ownership aspirations into reality. Don't let your foreign status deter you from experiencing the opportunities the U.S. real estate market has to offer – take the first step towards homeownership today! If you want to apply for a Foreign National Loan Program, you can APPLY ONLINE HERE, or you can call the John Thomas Team at 302-703-0727.